"

The surest way to keep a problem from being solved is to deny that problem exists. Telling people not to complain is a way of keeping social issues from being addressed. It trivializes the grievances of the vulnerable, making the burdened feel like burdens. Telling people not to complain is an act of power, a way of asserting that one's position is more important than another one's pain. People who say 'stop complaining' always have the right to stop listening. But those who complain have often been denied the right to speak.

"
~ Sarah Kendzior, The View From Flyover Country
Updates

Now that most of the Crazy Mountains legal research is with our attorney, I can get back to working on the MT FWP Game Warden Citation research, helping to inform the public on these matters. If you are interested in being a Contributor to this work, it would sure be appreciated.
Please, Take a few moments to send an important public comment to protect accountability & transparency at the DOI.
Deadline 1/28/2019 (don't procrastinate)
"Trump administration officials took steps on Friday to crack down on transparency at one of the largest US federal agencies, proposing a slew of changes that could make it harder for the public and media to obtain records of agency dealings.

The proposal is part of an effort to grapple with what the interior department describes as an "unprecedented surge" in requests under the Freedom of Information Act (Foia), the United States' pre-eminent open government law, since 2016 when Donald Trump took office.

Among other wide-ranging revisions to its Foia regulations, the interior department's proposal would enable the agency to reject Foia requests that it considers "unreasonably burdensome" or too large, and it would allow the agency to impose limits on the amount of records it processes for individual requesters each month."
Please use Docket No. DOI-2018-0017 in your message.
U.S. mail, courier, or hand delivery: Executive Secretariat—FOIA regulations, Department of the Interior, 1849 C Street NW, Washington, DC 20240.
New Year & Upcoming Congressional & Legislative Sessions

You could call it humorous, but Ben Lamb is making a point. He began making twitter posts on the number of bills that were showing up on the

Introduced & Unintroduced Bills look up page

. It is currently at 3011.
Below is just a small sampling of the countdown to what Ben is labeling the "Airing of Grievances."

"The airing of grievances will now commence. It shall only stop upon Sine Die. I'm so proud of you all. Well done."
"Only 12 LC's to go until we hit 3000!!! Come on you small gov't conservatives, you can do it!!!"

"2972 LC's requested! #mtleg is on fire with the prospect of hitting 3,000 by Christmas!"

Just for some frame of reference for readers, I looked up previous years. Total number of Bills Introduced & Unintroduced:
2019 - 2951 bills
2017 - 2611 bills
2015 - 2471 bills
2013 - 2218 bills
2011 - 2246 bills
2009 - 2369 bills

On the national Congressional level...
Since the sponsor for HJR 48, Rep. Rick Nolan, is retiring,

Rep.

Pramila Jayapal will be the new lead sponsor

for the anti Dark Money bill, calling for a Constitutional Amendment, basically - corporations are not human beings and money is not free speech.
Concerning Public Lands & Natural Resources, with the Dem. House majority, we will hopefully, see some checks & balances. Rep. Raul Grijalva will now be the Chair of House Natural Resources Committee.

Despite Zinke's forced resignation, Grijalva plans to pursue investigations involving

Zinke and his handling of DOI

.

"The secretary's final public appearance was Thursday night at
his office Christmas party, which he told White House staffers he wanted to have before his dismissal. He invited lobbyists and conservative activists to his executive suite, where he posed for photos in front of a large stuffed polar bear wearing a Santa cap, according to an attendee. Mounted animals on the walls were fitted with ornaments."

"Ryan Zinke was one of the most toxic members of the cabinet in the way he treated our environment, our precious public lands, and the way he treated the government like it was his personal honey pot," Schumer said in a tweet. "The swamp cabinet will be a little less foul without him."
2019 Rally For Public Lands
There are a number of organizations coordinating with this rally, such as Backcountry Hunters & Anglers, Montana Wilderness Association, Montana Wildlife Federation, Montana Audubon, Forward Montana, Montana Conservation Voters, The Wilderness Society, Winter Wildlands Alliance, Outdoor Alliance and Business For Montana's Outdoors.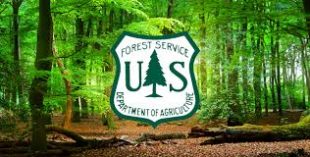 Job Satisfaction Drops Among Forest Service and other Agency Employees in the

Best Places To Work Agency 2018 Ranking
As a Public Landowner concerned with our Public Lands, Environment, Conservation, Wildlife, Water & Air protections, Climate Change, etc, I am greatly concerned with this administrations kakistocracy that is adversely affecting not only the public resource but also the employees that manage on our behalf, the continuity of research and the institutional knowledge these employees carry with them.
EPA Regions 🔻: 1: -4.9, 2: -4.1, 3: -13.1, 4: -8.2, 5: -4.9, 6: -10.4, 7: -6.3, 8: 7.2, 9: -7.2, 10: -2.2
EPA Environmental Information: -13.1
Off Surface Mining Reclamation & Enforcement: -9.2
Bureau Safety & Environmental Enforcement: -0.3
Nationwide, oil pipeline spills are a near-daily reality